Psychology · People · High-Performance
Professional Speaker: Keynotes, Conferences and Events
Engage your staff and clients
Shona Rowan is well known for her inspirational keynotes which engage and develop large groups of staff and clients. She doesn't believe in a one-size-fits all approach, so she works together with her clients to design and build a session that is tailor made for their specific audience.  All her sessions are highly practical and provide actionable tools and real-life application for your team or clients.
As a professional speaker with over 15 years of international keynote speaking experience, you can rest assured that Shona will deliver a session that inspires and engages your audience whether online or in person. Shona's speaking engagements include inspirational keynotes and conferences, national and international staff and client events (often online), Women in Leadership and DEI events, forums and networks, and guest speaking for professional associations.
Popular topics include:
Thriving at Work and in Life
Creating Sustainable Success: Strategies for Leaders
Practical Psychology in the Workplace: Enhancing Well-Being, Engagement and Performance
Overcome Imposter Syndrome and Accelerate Your Success
Step Up and Stand Out from the Crowd: Impact, Influence and Visibility
High-Performance Psychology: Boost Your Results without Working Harder
Understanding, Preventing and Managing Burnout
Highly practical and inspirational events 
Would you like to engage, develop and retain your staff and clients with a highly practical learning event or inspirational presentation?
Shona's recent client engagements include:
Baker McKenzie
Chevron
HFW
Women Barristers Association
Bank ABC
LOD
ALPMA
Wilson, Sonsini, Goodrich & Rosati
Allens
DLA Piper
Sackers
Gilbert + Tobin
Australian Institute of Management
ConocoPhillips
Covington and Burling
Gold Fields
School Psychologists Association WA
University of Western Australia
Clear Gottlieb
Shell Australia
Lockton
Women in Energy
Bird & Bird
Ashurst
IAPP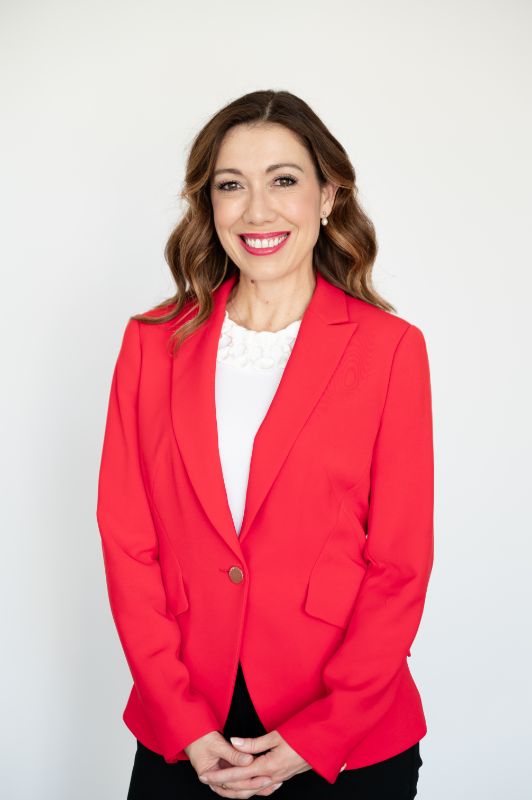 "Shona's presentation on Imposter Syndrome to HFW and our clients was outstanding – we have received amazing feedback from attendees.  Shona's energy, enthusiasm, authenticity and positive vibes were infectious even through a zoom webinar – somehow she still manages to transform the room.  Her presentation was not only inspiring and thought provoking but she provided practical tips that are easy to fit into our every day lives.  It was a truly uplifting session that has motivated me to continue improving my mindset to be the best "me" that I can be."   
Jo Delaney, Partner, HFW
"Thank you Shona! It was a fantastic session and I really enjoyed it from beginning to end. We've being receiving such great feedback after the session too. Quite a few of my friends and colleagues who attended having been raving about how useful and relatable the session was. I think it really hit home for a lot of us and I personally have taken away a lot of good tips to put into practice. So thank you again for such a wonderful and informative session."
"Thank you so much for your 'live and kicking' event at Shell Centre earlier this week – you were nothing short of amazing! Your energy, desire to share your success and sheer ability to enthuse life and action into the audience members was really inspiring."
"The energy and passion Shona brings to the room is infectious! I have never seen an audience so engaged and inspired. Truly awesome!"
"As part of our International Women's Day celebrations at RWK Goodman we have had a hugely interesting, inspiring and thought provoking workshop with high-performance coach and best-selling author, Shona Rowan, on imposter syndrome, people pleasing & perfectionism. Some fantastic tips on how to be the best "me" we are all a work in progress!"
"Shona has delivered three thought provoking and inspirational sessions to our European based bank, firstly face to face in London and thereafter remotely from Perth. Her inclusive delivery style engaged all attendees, as she encouraged us to think strategically and to take responsibility for our own development and career progression. Shona tailors the sessions to achieve our company goals and she has such amazing energy in the sessions! Bank ABC would highly recommend Shona to others."
"We wanted a business motivational speaker who could speak to the diverse range of associates in the room on the subject of networking for success which is very relevant to our business. We wanted a speaker who could speak with impact and inspire them on the subject whilst raising their energy levels. We found it all and more in Shona Rowan!"

Shona Rowan is an international High-Performance Coach, Keynote Speaker and Best-Selling Author.  She has over 20 years of experience working with Fortune 500 companies, leading professional service firms, entrepreneurs, business owners and career-minded individuals to maximise their performance and accelerate success.